•
1. Feature Story: "METAPHORS." Metaphors Are Great Analogies Part Two.
•••• Troy Cory, entertainer, co-author of the 'Smart-Daaf Boys,' and 'Bank of America, Tortfeasors,' quotes from 'Smart-Daaf that, "the innovators of wireless were all victims of the RF property seizure commitment made in 1913. After the U.S. Attorney General announced the acceptance of AT&T's Kingsbury Commitment in 1913, and upon the advice and assurance that the telecom commitment would be enforced by the U.S. Attorney General's office, the Signal Corps "Smart Boys" stepped aside and fell into the background to the wireless monopoly. CLICK FOR MORE ABOUT THE KINGBURY COMMITMENT.

•••The fact that the $69-Billion legal action against FCC hasn't happened yet, and many in TeleCom industry doubt it will, before May 12, 2008, the 100th year of the Wireless Telephone™ Patent, is beside the point. AT&T and Verizon and land-line phone companies like them are at the mercy of their stockholders, who understanding that by buying the Wireless Telephone™ from the NBS100 Radio-Trust, will only enhance the value of their shares for geneations to come.
•••TVInews Publications, whom have be on the story for over 50 years, say they are following the Microsoft, Yahoo stock buyout process very closly -- "to see how the Wireless Telephone™ deal can worked out in the deal."
•••• Troy states on the front cover of this issue, "that purchasing a Wireless Telephone™ is like buying Yahoo.com, the Tribune, and tviNews.net for $64-Billion. Why?
•••• Most poker players will agree that Yahoo is running out of options . . . so, now's the time to call a bluff. Play to quash a potential deal with Microsoft, "after all, the best way to earn money, is have a lot of money."
•••• The person who should know is Sam Zell, now the controlling factor in running the LATimes. His reporters say, "it looks as if Yahoo will be dragged down the aisle by its suitor, Microsoft, no matter how loudly Google speaks its peace."
•••• "Benchmark publications like, Variety, Billboard and the Wall Street Journal all know that online numbered telephone and IP connections issued to users can give you the kind of body count the traditional radio/TV viewer-listener count can't, said publisher," Josie Cory.
•••• It's should be noted that when marketing benchmarks are tied to a SinTrend future attached, "you'll see Wall Street money markets going every which way. What does that mean? Think about the animal culture connected to money markets, the 'bears, bulls' are not going anywhere, but south. They will be intermingling with the jumping kangaroo crowd packed with subsidiary takeovers in their front pocket."
•••• In late February, their potential mates with deep pockets denied they would try to beat Microsoft Corp.'s $44.6-billion offer even as investment bankers tried to help Yahoo remain unhitched.
•••• The company that Microsoft and Yahoo fear most in the Internet business -- Google Inc. -- is trying to quash the deal by a few press releases.
•••• The day Microsoft Corp. made its bid public, Google Chief Executive Eric Schmidt called Yahoo CEO Jerry Yang to offer help in fending off the Redmond, Wash.- based software giant, according to a person familiar with the discussion. The companies, which are both based in Silicon Valley, have discussed having Google run Yahoo's search-engine business.
•••• Although Yahoo insiders might have more cultural affinity with their Silicon Valley neighbors, experts said combining the Web's two biggest search businesses could be a hard sell to regulators worried about competition.
•••• "To go from three significant players down to two, with one having around 75% market share, maybe more -- I can't believe the antitrust people wouldn't block that," said Robert Lande, an antitrust law professor at the University of Baltimore and a longtime Microsoft watcher.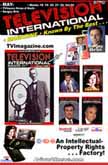 Part 02 / A few days after the news reports, the following SinTrend questioning jumped into the Picture:
•••Sabeel, which is Arabic for "the way" as well as for a water channel or spring, sponsors international gatherings that draw hundreds of Christians to Jerusalem every few years. In the U.S., its support group has sponsored 23 conferences, including one in Boston last fall that featured South African Archbishop Desmond Tutu.
•••Ateek said the language and positions that have brought Sabeel its most virulent criticism were sermons in which he has compared the suffering of Palestinians under the Israeli occupation to the hardships of Jesus and the early Christians. The group has also called for U.S. churches to divest from companies doing business in the occupied territories.
•••Ateek strongly defended both ideas but said they have often been taken out of context or manipulated to imply that he and Sabeel are anti-Semitic because they criticize the Israeli government.
•••In his sermons -- especially around Christmas and Easter -- Ateek said, he has certainly drawn parallels between Palestinian life today and the difficulties faced by the faith's founder.
•••"Any time Christians have been oppressed, they look to the suffering of Christ to sustain them," he said. "That is theologically correct and I will always do it. But I have never said or implied that Jews are Christ killers, which is one of the things I've been accused of.
•••"I've said that we feel there is oppression and injustice in the occupation and that the Israeli government is responsible. And that I will never back down on," he said.
•••Sabeel has also gained notoriety with its call for divestment from companies doing business with Israel. In recent years the call has helped galvanize such efforts by members of U.S. mainline Protestant churches.
Part 03 / There are more Newspeople in Washington than in Orange County -- and that those numbers ought to be reversed - Sam Zell.
• • •••Online free speech fundamentalists would, no doubt, cite the McIntyre vs. Ohio Elections Commission ruling in any defense. Yet that was a ruling focusing on anonymous "political speech"; Justice John Paul Stevens' opinion for the court cited the example of the Federalist Papers, originally published under pseudonyms, as proof that anonymity represents a "shield from the tyranny of the majority" and is, therefore, vital to a free society. But such a defense doesn't work for cases like the Meier suicide, in which the anonymous speech was anything but political.
•••The Web 2.0 revolution in self-published content is making the already tangled legal debate around anonymity even harder to unravel. Take, for example, the case of Dr. Lisa Krinsky, president of SFBC International, a Miami-based drug development firm. In 2005, Krinsky's professional and personal reputation was so vilified by anonymous critics on Yahoo message boards that she pursued a lawsuit (Krinsky vs. Doe) to subpoena the real names of 10 of her online tormentors.
•••Or take the case of a couple of female Yale Law School students whose reputations have been eternally sullied on an online bulletin board called AutoAdmit by "Sleazy Z," "hitlerhitlerhitler," "The Ayatollah of Rock-n-Rollah" and others. Having been publicly accused of lesbianism with the dean of admissions at Yale Law School, possessing "large false breasts" and indulging in exhibitionistic group sex, the two women filed an amended complaint (Doe vs. Ciolli) in U.S. District Court in Connecticut against the operator of AutoAdmit to reveal the identities of the anonymous critics and take down their libelous posts.
•••It is troubling that judges in both cases have failed to rule in favor of these victims of anonymous defamation. In the Krinsky case, a California appeals court ruled last month that her accusers had a 1st Amendment right to speak their minds. Although Doe vs. Ciolli (filed in June 2007) has yet to be ruled on, the plaintiffs had to drop Anthony Ciolli, the law student in charge of AutoAdmit, from the suit. This is because the law treats websites differently than traditional publishers in terms of their liability for libelous content. In Section 230 of the 1996 Communications Decency Act, Congress granted websites and Internet service providers immunity from liability for content posted by third parties. So a paper-and-ink newspaper can be sued for publishing a libelous letter from a reader, but, under Section 230, Web bulletin boards like AutoAdmit have no legal responsibility for the published content of their users. Thus the students are now pursuing the identities of their defamers independently of AutoAdmit -- a near impossible task given the sophistication of today's software for disguising online identity.
•••All three of these cases indicate that the U.S. Supreme Court soon might need to rethink the civic value of anonymous speech in the digital age. Today, when cowardly anonymity is souring Internet discourse, it really is hard to understand how anonymous speech is vital to a free society. That New Yorker cartoon remains true: On the Internet, nobody knows you're a dog. But it is the responsibility of all of us -- parents, citizens and lawmakers -- to ensure that contemporary Web users don't behave like antisocial canines. And one way to achieve this is by introducing more legislation to punish anonymous sadists whose online lies are intended to wreck the reputations and mental health of innocent Americans.
•••Andrew Keen is the author of "The Cult of the Amateur." ak@ajkeen.com
If Sam Zell the chief executive of Chicago-based Tribune Co., corporate parent of The Times, KTLA-TV Channel 5, the Chicago Tribune and other newspapers and TV stations across the country is right, when delivering his messages about priorities to the news staff at The Times' Washington bureau that things at the newspaper became quite clear. At the fractious meeting, Zell said The Times had many more newspeople in Washington than in Orange County and that those numbers ought to be reversed. As for foreign news, Zell has said in other forums that journalists tend to like it more than readers do.
• •If Zell's point is that the real money is in local news, the recent experience of the Daily News, the Orange County Register and the regional dailies ringing the Bay Area -- all more locally oriented than The Times -- has been a discouraging counter example. Their inability to keep ad revenue from falling at double-digit percentages year over year has led to staff reductions that further hobble local news coverage.
4. Related Stories / MORE FreeSpeach STORY
•••• •••Wikileaks.org urges visitors to its website to post leaked documents as part of a campaign against "unethical behavior" by corporations and government agencies. The organization has stated on the site that it has posted 1.2 million documents over the last several years, among them an operations manual for the controversial U.S. prison at Guantanamo Bay, Cuba.
•••On Friday, Briggs and bank attorney Evan Spiegel urged the judge to extend his original injunction, saying he should protect the privacy rights of customers whose account information had been posted.
•••But lawyers for several news organizations, including the Los Angeles Times, said the judge's earlier order directing Dynadot to lock down the website was too sweeping -- the equivalent of shutting down an entire newspaper on account of one controversial article.
•••They argued that the order had violated a bedrock U.S. legal doctrine known as prior restraint, which prohibits the government from barring publication of stories or material before they go to print -- or, in the case of the Internet, before they are posted.
•••The groups cited the 1971 Pentagon Papers case, in which the Supreme Court rejected the Nixon administration's bid to bar publication of a secret government history of the Vietnam War.
•••San Francisco attorney Thomas Burke, representing the Reporters Committee for Freedom of the Press and several other media groups, said there was no legal precedent for prior restraint and asserted that the proper remedy for the bank was to sue for damages.
•••Bank attorney Briggs disagreed, citing a California case involving medical records. Briggs said individual bank customers risked serious financial harm and identity theft as a result of the documents being posted on the Internet. He also asserted that the information was not newsworthy.
•••The judge clearly had doubts about that argument. "How can the court make the determination that this is not newsworthy?" White asked.
•••He also acknowledged, in response to arguments from attorney Roger Myers, that his earlier order did not come to grips with a "fundamental aspect of the Internet."
•••"Documents can move around on the Internet," Myers said. "That's the reality of the way the Internet works."
•••"We live in a very difficult world these days," the judge conceded. "To the court's way of thinking, there is a definite disconnect between the evolution of constitutional jurisprudence and modern technology. We live in an age where people can do good things and terrible things without accountability in a court of law."
•••White scheduled further hearings in the case but urged the bank's lawyers to reconsider whether they wanted to move forward. Briggs said he would keep the advice in mind.
5. NBS100 Review WiFi / Land-lines
NBS100 TeleComunication Study - Regulatory Frequency Seizure
More Articles • Converging News 2008 / TeleCom BuyOuts, Spinoffs and Asset Seizure Boom
Respectfully Submitted
Josie Cory
Publisher/Editor TVI Magazine
• • TVI Magazine, tviNews.net, YES90, Your Easy Search, Associated Press, Reuters, BBC, LA Times, NY Times, VRA's D-Diaries, Industry Press Releases, They Said It and SmartSearch were used in compiling and ascertaining this Yes90 news report.
• • ©1956-2009. Copyright. All rights reserved by: TVI Publications, VRA TelePlay Pictures, xingtv and Big Six Media Entertainments. Tel/Fax: 323 462.1099.
We Preserve The Moment
•